---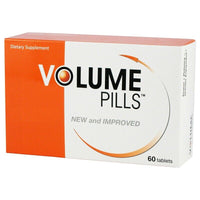 Volume Plus - Volume Pills - product to increase sperm volume.

We offer you the best solution to your sexual problems. We not only assure you that this Volume Pills product is number I on the market at the moment, but we also offer impressive bonuses. Volume Pills is a complete answer to all male sexual problems.

Volume Pills was created to offer you, the consumers, the newest and best sperm enhancement product on the market.

Using a unique blend of minerals and herbs, including an exclusively herbal trademark, Volume Pills offers you an improvement in sperm quality and motility.

Have more sex... and you get a much stronger ejaculation!

Your life can change completely if you buy this absolutely amazing product!
You will get a stronger boost for testosterone levels, which leads to a stronger sexual act, to much improved erections, so in the end to a better sex life than ever before.

This product is based on a mixture of ingredients that increase virility and sperm volume, this being scientifically proven. Even healthcare professionals recommend Volume Pills to men who want to improve their sex life through stronger erections and a greater amount of sperm.